Radio & Telemetry Solutions
SCADA systems deployed over miles of land is common for infrastructure projects, especially in water and wastewater systems. Deploying radio and telemetry communications systems that can effectively and reliably maintain communications with remote stations back to the main plant, and with communications between remote stations, is essential to proper operation and maintenance of these facilities. General Control Systems has significant experience in deploying wireless communications systems, whether it be licensed or unlicensed radios, cellular modems or a hybrid system that is required for the technical challenges of the terrain for a project. Ethernet radios such as Digi, GE MDS, Phoenix Contact, Banner and other brands are commonly deployed.
Our commitment to our clients is providing solutions that address real needs. How can we incorporate radio & telemetry solutions to address your needs? Talk to us!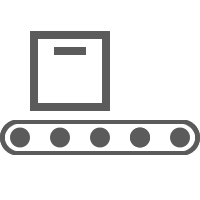 Material Handling Subsystems