GCS develops customized automation solutions collaboratively with our clients that maximize impacts in their bottom line. We are a certified system integrator for Universal Robots, and we have successfully executed several projects incorporating motion control systems
GCS is focused on enabling our regional manufacturers to realize improved productivity performance through the consideration and implementation of appropriate automation solutions to their operation. For example, tasks that are necessary for production but that can be described as "dull, dirty or dangerous" for workers can be opportunities to automate those tasks with industrial collaborative robots. Similarly, incorporating elements of motion control can hold the promise of improved quality and improved productivity, but standard machine offerings in the marketplace may not exactly fit your application. This is where GCS can bridge that gap between that promise and putting it into production.
As a control systems integrator, GCS is not your typical robotics integration shop. Our unique blend of SCADA & PLC controls integration skills, robotic systems integration qualifications (including achieved a Universal Robots collaborative robot certified system integrator) and contract manufacturing capabilities enable us to design and implement robotics solutions that meet your project needs.
GCS offers robotics automation services from our two offices in the Albany, NY area. Send us an email message – we would love to discuss with you your automation needs!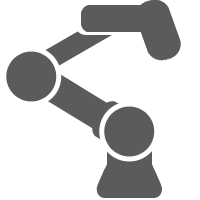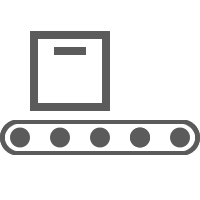 Material Handling Subsystems