Networks & Communications
When deploying advanced automation systems, one of the most important parts of that system is the communications system that enables data to pass between the components of that system seamlessly and quickly. Knowledge and understanding on the deployment of the industry standard protocols as well as the specific manufacturer's communications methods within those standards is key to building a robust automation control system that has the ability to perform today while maintaining the flexibility for future upgrades and expansions. General Control Systems has invested in the skills and experiences of our engineers necessary to tackle the challenges of modern industrial networks, and can do so over a wide range of hardware platforms.
Our commitment to our clients is providing solutions that address real needs. How can we leverage our expertise in industrial networks and communications to address your needs? Talk to us!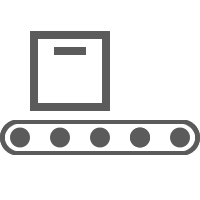 Material Handling Subsystems