WHY 24/7 SUPPORT?
Reduce costs associated with system downtime
Reduce drain on plant personnel from afterhours support calls
Lifeline always available to ensure that your product is going out the door
Off-site disaster recovery backs up critical infrastructure
RESPONSIVE
24/7 On-Call Phone Service
Call our phone number any time you need us – 24/7, 365 days a year. We will be waiting to receive your call and direct it appropriately. Our team of skilled automation experts will begin the troubleshooting process immediately using one of our skilled engineers. We document all support sessions within our ticketing system.
Guaranteed support means you don't need to count on just one person to answer their phone.
PROACTIVE
On-Site Preventative Maintenance
Quarterly on-site visits to ensure the proper operation of automation devices and reduce downtime. This includes visual inspection, review of any faults/errors, and overall system health. In addition, Design Group will schedule a meeting to review the findings of the preventative maintenance visits and all support calls with your team.
Remote Monitoring
Our professionals monitor your PLCs, HMIs, VFDs, network switches, servers, and other assets remotely and proactively notify you of any issues.
Proactive approach minimizes the risk of downtime issues.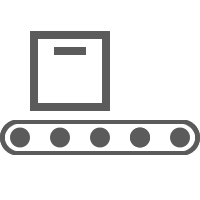 Material Handling Subsystems