Wolfspeed's New $1.2 Billion Wafer Fabrication Facility
August 23, 2022 | Case Studies | 3 Minute Read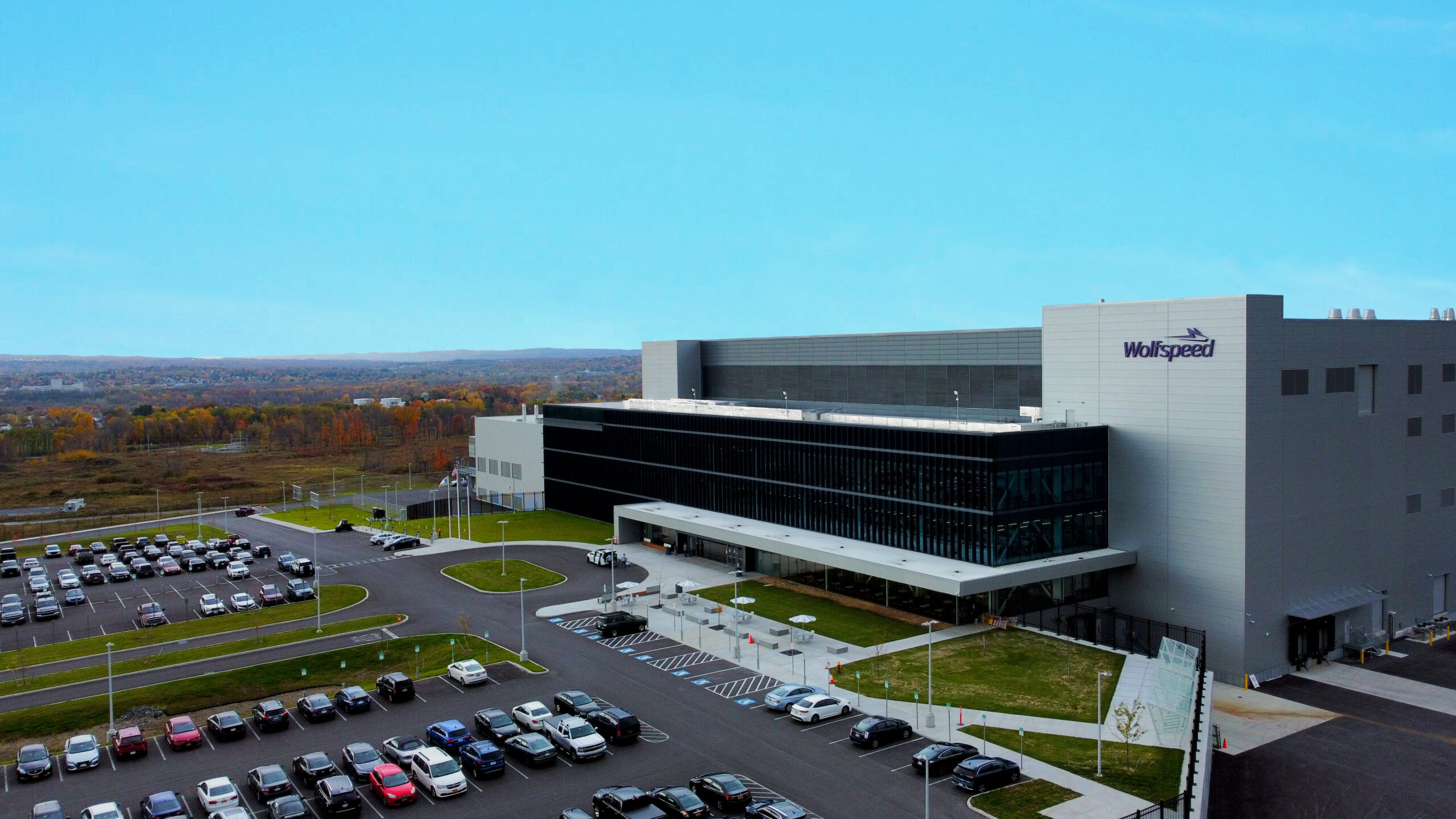 Semiconductor developer, Wolfspeed, recently opened their brand-new $1.2 billion wafer fabrication facility, the Mohawk Valley Fab, in Oneida County, NY. This fabrication plant is the first of its kind, producing 200mm silicon carbide wafers that support the electric vehicle, 5G mobile, renewable energy, aerospace industries and beyond. General Control Systems (GCS) was contracted for the design and installation for this project that provided the toxic gas monitoring system (TGMS) and control solutions.
Scope of work:
Fabrication and installation of control panels, including (6) PLC panels, (6) COM panels, (17) Flex I/O panels, and (3) HMI control panels
Rockwell ControlLogix PLC and FactoryTalk with Plant Pax SCADA programming
(78) Honeywell Midas Gas Detectors, (2) Honeywell ACM Units, and DOD Cosmos
TGMS integration testing and gas challenging
As the TGMS contractor, GCS ensured a safe work area within the facility. The system GCS implemented detects and alerts of toxic gas and chemical leaks from the fabrication process. This protects the employees as well as the fabrication equipment from exposure to harmful or corrosive gasses and chemicals.
Due to the size of the project and global supply chain issue, major challenges faced during implementation included delays in essential equipment delivery. This highlighted a need for flexibility in scheduling and coordinating with other disciplines for GCS to complete their portion of the project while adhering to deadlines. For the next phase of the Wolfspeed project, GCS will be involved with the design and will also be the installing firm for the continuation of the tool install ramps.
This fab is the world's first 200mm Silicon Carbide facility to meet industry demand and is automotive-qualified. The new building contains 112K square feet of cleanroom space, administration space, and a central utility building. The new facility is expected to add 614 jobs to the area, focusing on employing people who live locally.
General Control Systems has served the Advanced Manufacturing Facility Industry for 26 years, deploying successful facility monitoring control systems (FMCS) and toxic gas monitoring systems (TGMS). They are a Recognized System Integrator in the Rockwell Automation Partner Network Program and a Certified Member of the Control System Integrators Association (CSIA) with an ISO-9001:2015 certified quality management system.