Waco, Texas Upgrades Their Wastewater Treatment System
December 12, 2022 | Case Studies | 3 Minute Read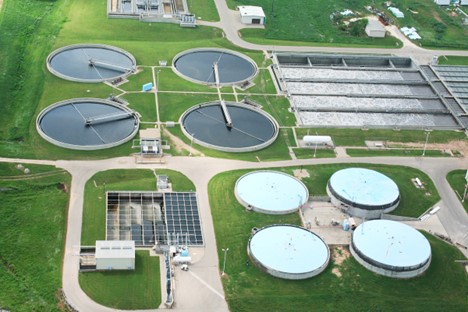 General Control Systems (GCS) recently completed another integration project in the Dallas, TX region. The Waco Metropolitan Area Regional Sewerage System (WMARSS) is a regional treatment facility that services seven communities in the greater Waco area, whose goal is to reduce the impact of wastewater treatment to create a positive environmental impact.
The WMARSS began upgrades to their wastewater treatment system in early 2020. The project included replacing pumps at their main lift station, replacing chemical feed equipment, replacing sludge thickener equipment, associated electrical work, and controls work.
GCS's scope included:
(2) PLC Control Panels utilizing the Allen Bradley CompactLogix platform with PanelView Plus 7 HMIs
PLC programming and HMI screen development
Ubiquiti point to point Wi-Fi telemetry, including configuration, at two remote sites
Multiple Endress & Hauser magnetic flow meters and ultrasonic level sensors, mechanical floats, and pressure switches
Calibration and verification of supplied instrumentation
(12) Local Control Stations for variable frequency drives, instruments, alarms, and telemetry
Onsite engineering for terminations, installation, control panel testing, start-up and commissioning, and operator training.
The new telemetry system allowed for communication from the lift station and sludge thickener building to the administration building, allowing control information to be integrated into the SCADA system. The GCS team also implemented PID control for tanks, upgrading the previous pump control based on level. This increases the life of the pumping equipment and maintains consistent flow, which improves the overall process. Ubiquiti radios offer a unique solution utilizing Ethernet connections to create a local Wi-Fi network where the typical cellular or licensed/unlicensed radios may not be desirable.
General Control Systems, Inc has provided engineering and support services in the water and wastewater industries for over 25 years and is a Rockwell Recognized Systems Integrator and an Endress+Hauser Preferred System Integrator. With offices in Albany, Orlando, Arlington, and Dallas, GCS holds an ISO-9001:2015 certified quality management system and is a Certified Member of the Control System Integrators Association (CSIA).