SUNY Polytechnic Institute Toxic Gas Monitoring System (TGMS)
September 6, 2021 | Case Studies | 3 Minute Read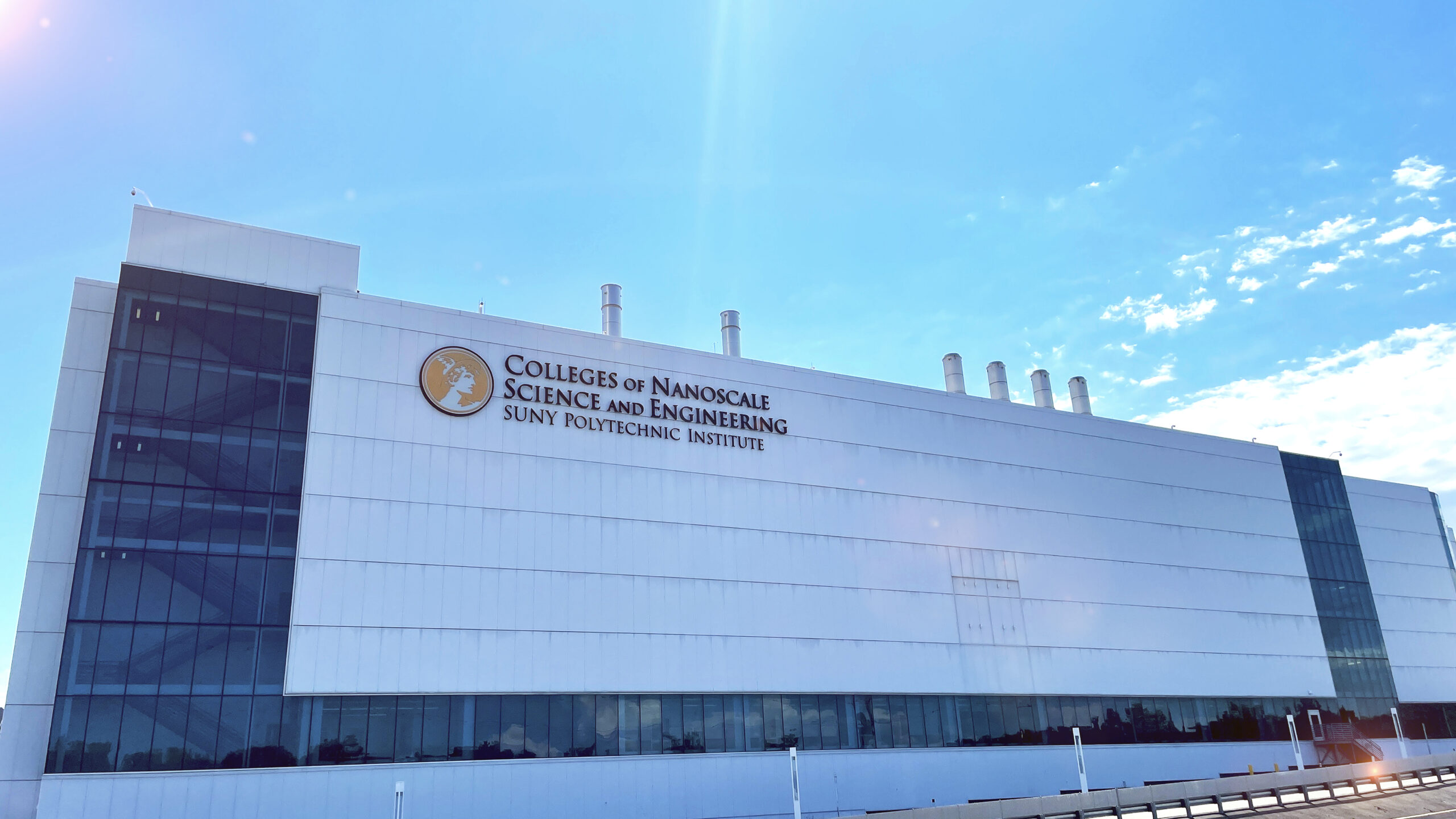 In 2005, SUNY Polytechnic Institute began construction on their new state of the art NanoTech Complex in Albany, NY. This five-billion-dollar investment is home to SUNY Poly's College of Nanoscale Science and Engineering, this site is a fully-integrated research, development, and prototyping facility. Throughout the years, this complex has grown to provide test-based integration support for over 250 onsite corporate partners.
In building this complex, SUNY and M+W Group Engineers were faced with the task of identifying their requirements for a Toxic Gas Monitoring System (TGMS), which would be implemented as a standard for the College of Nanoscale Science and Engineering moving forward.
During the construction phase, SUNY Polytechnic Institute was faced with a big challenge – since this facility would be used for research and development, they were not able to determine exactly what types of tools, or how many, would be needed.  Would the TGMS need to be adjusted with the facility's changing functionality? How would EHS standards or vendor needs evolve over time? General Control Systems, Inc. recognized this need for a flexible, yet robust control scheme with the capability to expand over time with minimal impact to the existing system.
General Control Systems, Inc. welcomed the challenge of creating a solution for SUNY. The strategy that was proposed uses a master SCADA system to monitor, alarm, and notify based on information gathered by Area Alarm Controllers (AAC). Each tool, gas room, and support area would have an AAC, equipped with a PLC system and two local displays. One display would be at the tool, with the other display and AAC located in the sub fab. The displays provide operators and technicians information about the current state of gas detectors, pressure sensors, leak and level status, VMB and GIB status, and critical door interlocks. The SCADA system notifies the proper technical support group of warnings or alarm conditions via an automated alarm dialer system. The TGMS is configured as a redundant SCADA, however, in the event of loss of SCADA monitoring, the AAC will still function locally to generate critical control and evacuations if necessary. The health of each AAC is monitored from the SCADA system and should a problem occur, the SCADA system generates appropriate alarms to automatically notify technicians or engineers 24/7. Event, warning, and alarm conditions are visually displayed on all SCADA terminals and archived in an alarm summary for review.  The system is sophisticated – if warning conditions are active and not corrected within a set time period, the gas associated with the warning will be automatically shut off.
GCS's team of Engineers and Technicians provided the customer with documentation, software, hardware required for infrastructure, and tool installations. GCS was able to overcome several challenges throughout this project, including accommodating the extremely tight timelines and managing the diverse issues for a facility of this scale.
The system design has proven to be flexible enough to meet the ever-changing requirements of this facility and will continue to grow for years to come. This project was just the beginning of what has turned out to be a long-term relationship with SUNY Polytechnic Institute in supporting cleanroom construction projects at the various campuses across Upstate NY over the past sixteen years.
SUNY Nanotech TGMS Device Overview:
2 Redundant SCADA Servers
12 SCADA HMI Terminals
200+ Area Alarm Controllers (AAC)
1000+ Alarm Strobes & Horns
60,000+ SCADA Tags monitored
3,000+ Gas Detectors
3,000+ Pressure Transmitters
2,000+ Heat Detectors
400+ Door Interlocks
1,000+ Leak Detectors
800+ Other devices