Pivotal Moments: Samantha Hartig
October 17, 2022 | Blog | 2 Minute Read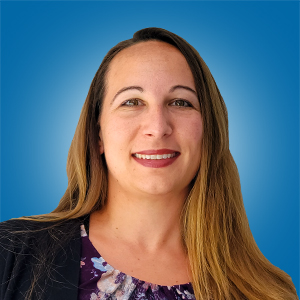 Meet Samantha Hartig, a Control Systems Engineer for General Control System's (GCS). In 2018, she started working at GCS in Albany, NY where she was able to combine her electrical and graphic design experience to provide integration solutions for customers. After working at the Albany branch of GCS for a while, she had the opportunity to relocate to the GCS branch in Lakeland, FL where she serves a new customer base alongside the growing Lakeland team.
While Samantha was in college, working toward her Bachelor of Science in Graphic Design, she began helping friends who were electrical engineering students with an extracurricular project, the Solar Car Team. She initially signed on to help out with advertising, but eventually got involved with building the car. This impacted her career path when she joined the Navy as an Aviation Electrician's Mate. She then continued to develop her skills with an Associates in Applied Science in Electrical Technology and on to at the Knolls Atomic Power Laboratory applying this experience to government projects. Eager to learn in a fast-paced environment, she joined GCS in 2018 where she became an integral part of the semiconductor team, working on projects at SUNY Nanotech and Micron. She explains that her graphic design and electrical experience combined well to help in her current role, for example, when designing SCADA screens.
Samantha notes that although GCS has seen significant growth since she started with the company, she still experiences the small company feel at the office in Florida, which she says is important to her. Due to the nature of GCS's work, each project has unique requirements and the team's combined experience is valuable for troubleshooting. The most rewarding part of her job remains the same as well, which is at the end of each project when all pieces come together and everything works properly. The entire GCS team shares this sense of satisfaction at the end of a project– taking pride in their work and ensuring customer satisfaction.
As one of GCS Lakeland's first employees, Samantha has taken on many new roles, such as identifying and estimating opportunities, training new employees, and managing projects to help establish the new branch. Learning these new aspects of the company has helped her grow as an engineer.
When Samantha is not in the office, you can find her enjoying the outdoors. Her hobby of hiking in upstate New York was replaced by kayaking and snorkeling when she moved to Florida. She also enjoys creating art.
Find Samantha at 3520 Airport Road, Lakeland, Florida 33811