Safety First: Russell Bolton
November 30, 2022 | Blog | 2 Minute Read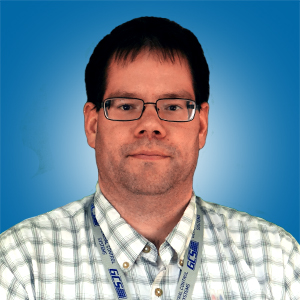 Meet Russell Bolton, Control Systems Engineer at General Control Systems (GCS). Russ supports the toxic gas monitoring system (TGMS) at the NY CREATES Albany Nanotech Complex, a research site for the semiconductor industry. He works onsite with the GCS team to design, implement, and test changes to this life safety system. 
Throughout college Russ worked in a glass factory, and continued to work there after graduating Rensselaer Polytechnic Institute, transitioning to project engineer and then department manager. He then spent five years at Precision Valve and Automation as a field service engineer, traveling the globe to support their industrial needs. These positions provided him with technical experience he uses in his role at GCS. 
Russ joined GCS in June 2011 working with the TGMS team. He also worked on some of the first advanced system projects with GCS, where he was involved with the project from start to finish. Russ prefers his current role, where he works on the design and testing of TGMS at the Nanotech Complex. This allows him to be an expert on the system – his knowledge from experience along with a strong eye for detail allows him to identify and resolve potential issues before they arise.
Russ finds satisfaction assisting his peers and ensuring the safety of all those working at the site. He enjoys helping customers achieve their desired outcome in the most efficient way through application of his knowledge of the system to guide projects to the desired end goal. Russ values integrity, attention to detail, and has a fix-it mentality, which is a great fit for his role at GCS. 
Working at GCS provides Russ with the flexibility that allows him the ability to shift his schedule if needed, always placing a priority on family. Outside the office, you can find him creating music, playing the drums, woodworking, playing a board game, tossing a football, reading bedtime stories, or engaging in other family activities.