Dedication to Excellence: Peter Pritchard
December 21, 2021 | Blog | 2 Minute Read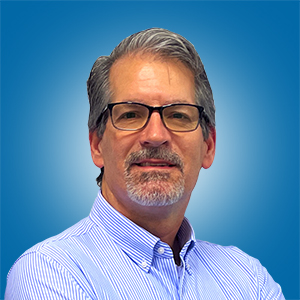 Control System Integrators Association (CSIA) is a professional organization that sets the standard for professional management and best practices in the industrial automation industry. General Control Systems has been CSIA certified since 2013 and also holds an ISO-9001:2015 certified quality management system.
Although GCS has been committed to quality work and operations since their opening in 1996, their dedication to excellence was further advanced when Peter Pritchard took on the role of Director of Quality Management in 2018. He leads three main efforts that are crucial to the company's operations and growth – training, safety, and quality. This approach follows the CSIA best practice of "operational excellence" that is focused on growing and delivering talented and trained staff that can deliver on projects with the necessary processes and tools available to them. He is responsible for ensuring that the company adheres to quality standards by implementing and maintaining processes and communicating them to the GCS team.
Peter jokes that his career path only makes sense in hindsight. He's been able to take his experience in previous professional roles, as well as his analytical and customer service skills to find balance in using engineering approach to solve customer problems. He also applies this to supporting career growth for GCS's engineering team, while simultaneously ensuring customer satisfaction. His time at GCS began in 2015, a time when the company was looking to redefine business development. Prior to taking this position, he was trained as a mechanical engineer, spent 13 years in sales and engineering at GE, and has several years' experience with startup and commercialization. This experience brought a new energy to the department. Knowing he's always been drawn to the effective use of processes, Quality Management was a natural fit. As a visual learner, he is able to use data metrics to measure and manage progress for both the engineering and business development teams, which is integral to strategic decision making.
It is Peter's belief that it is strong engineering talent that drives the success of a systems integrator. This is why GCS has made a commitment to attracting, retaining, and supporting career development to increase the satisfaction of our talented engineers. Peter finds the most rewarding aspect of his job to be watching his team succeed. For example, a young engineer learning something new or a Project Manager delivering on a project successfully while using a GCS process. Peter values teamwork, excellence, respect, celebrating successes, and sense of humor. He was involved in the process of defining GCS's core values (Excellence, Honesty & Integrity, Innovation, Teamwork, and Service) that their team puts into practice each day.
Peter enjoys working for an organization with a growth mentality ingrained in its corporate culture. "We envision it, plan for it, act on it, and make it a reality", he says and is happy to be a part of the execution as their industry, marketplaces, and team all grow. GCS has the infrastructure to support expansion through their quality management system, which clearly documents systems and processes, while also allowing flexibility for modifications. The GCS Management Team made a commitment to quality when appointing a manager who is dedicated to ensuring that they are the best in class. This also shows their dedication to expansion and their investment in quality management. According to Peter, "We are getting out of it what we are putting into it."
When Peter isn't at GCS, he likes to keep active – physically, mentally, and often outdoors or with family and friends. In his spare time, you can usually find him at a basketball or baseball game, supporting his family.
Contact Peter at 518-270-8045
Find Peter at 17 Corporate Circle, Albany, New York 12203