Country Values: Milton Weaver
April 4, 2022 | Blog | 3 Minute Read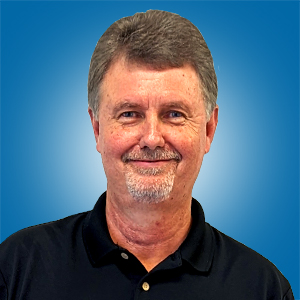 As General Control Systems continues expansion into their newest branch in Lakeland, Florida, Milton Weaver will be overseeing operations and managing the engineering team. As Director of Engineering, Milton is excited to get started at GCS and considers it a fantastic opportunity to create value for customers in Florida. The GCS team in Lakeland is a group of engineers that have worked together for several years, all eager to continue performing quality work for their customers. Milton and the team are working hard to set up the UL508A panel shop and spread the word throughout central Florida that GCS has arrived and is ready to serve them well.
Milton jokes that he came into the controls world by accident. His degree is in Mechanical Engineering. After graduation, he spent six years with a company that builds machines and automation equipment. When he moved to Florida 22 years ago, he began working at Curry Controls Company in Lakeland, FL. He was initially hired to work on a specific project that had mechanical requirements, but continued to work for Curry Controls after that project was completed. He shares that the transition to controls was initially challenging for him as his mind is more geared for mechanical work rather than electrical. He is continuously learning and is always looking for opportunities to use the mechanical side of his brain.
To Milton, the most rewarding part of his job is the completion of a project. He explains the gratification of seeing a project through from beginning to end. These projects often take several months, even years, making it rewarding when a challenging job is complete with every part working seamlessly, leaving the customer happy.
One of the biggest challenges he faces in his role is ensuring end-user satisfaction, despite often working with several companies on one project. Guaranteeing customer satisfaction is a sentiment that his entire team shares.
Milton's philosophy is based on "country values" – always maintaining integrity and giving people the best to get what they pay for. His team will tell you that he always stays true to his word. He also believes that work should be fun and is known as a bit of an office prankster. When he's not in the office, he's often spending time with friends and family. Milton is a pilot and enjoys flying, riding his bike, or driving along the countryside, always taking the road less traveled.
Contact Milton at 863-250-8069
Find Milton at 3520 Airport Road, Lakeland, Florida 33811