John P. Buckley Water Treatment Plant (WTP)
August 9, 2021 | Case Studies | 3 Minute Read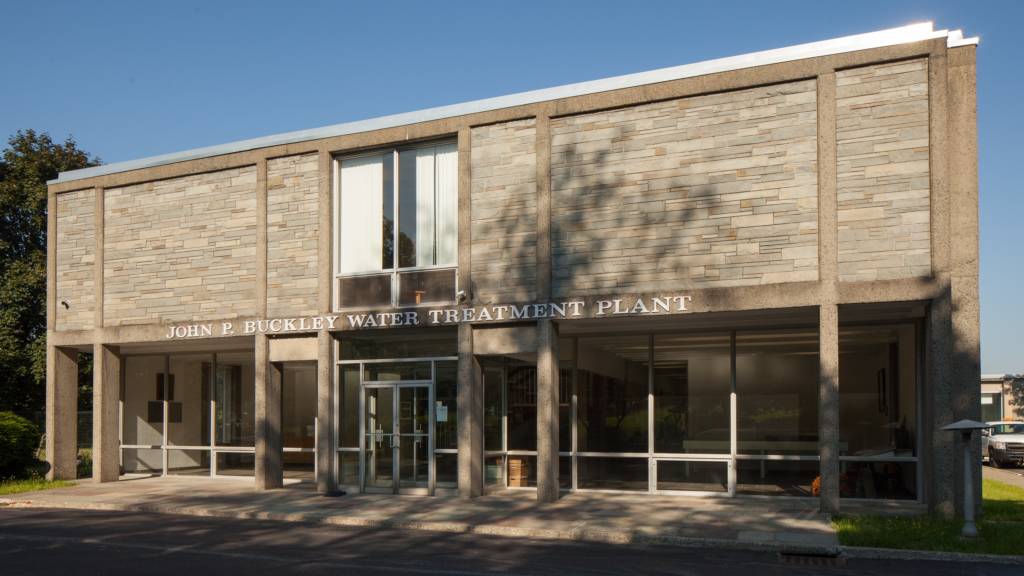 The John P. Buckley Water Treatment Plant (WTP), in Troy, New York, began operation in 1966 and has served the city and surrounding areas as a high-quality municipal water source for its residents and businesses. Maintaining this aging plant in a Northeast U.S. manufacturing city that continues to face a shrinking tax-base population and tight city budgets is a major concern for the water department's leadership.
Extending its equipment's operational life while maintaining plant uptime vital for this municipality. The city needed to identify cost-effective solutions to address its aging control network challenges.
Major Challenges
The aging controls hardware and network architecture put at risk the ability to reliably operate the plant and generate necessary compliance reports for water quality. In addition, the PC-based SCADA architecture was susceptible to hardware failures and possible data loss, and server software version incompatibility issues didn't allow regular updates to occur.
The controls network protocol also was outdated and not widely supported, and the control system hardware had limited memory. As a result, service and spare parts was increasingly more expensive and more difficult to find and support.
Project Parameters
The city worked closely with its suppliers to develop the project and a plan that would overcome the identified major challenges. The plan looked to accomplish the following requirements:
Replace only those parts causing challenges, and reuse existing parts that work well.

Assure historian data integrity, even when a server goes down.

Maintain WTP availability throughout the entire project, providing fresh water to the city's water system.
These requirements addressed the need to maintain uptime at the water treatment plant while simultaneously minimizing overall project costs.
Upgrades Without Losing Uptime
As the selected project control systems integrator, General Control Systems, Inc. (GCS), based in Green Island, New York, performed the work directly for the city. GCS has maintained its Rockwell Automation Recognized System Integrator status for years, and is familiar with and capable of working on all software and hardware platforms of the Rockwell Automation programmable logic control (PLC) product lines.
In addition, the company's project experience with SCADA platforms is extensive, from small deployments to large installations with several thousands of I/O tags across the enterprise.
It was determined early in the project that because an Allen‑Bradley® Programmable Logic Control (PLC) System operated the equipment in the plant, it made sense to maintain the existing field input and output hardware and simply upgrade the PLC processor modules and network communications to current Ethernet standards.
A highly reliable server environment replaced the existing SCADA desktop computers and greatly improved system network availability. All the existing application software was converted to most recent supported versions. Industrial operator interface terminals from Rockwell Automation replaced the computers at the two remote sites.
Lastly, to maintain high availability of the control system, the uninterruptible power supplies for every control enclosure were replaced with new hardware.
Future-Proof and Compliant
Modernizing the network to current Ethernet industry standards helped to achieve robust, high-performance operation and availability. But the results of the upgrade went even further.
For example, the new server environment supports backups for all SCADA software and data. This helps ensure continued compliance for state agency reporting regardless of possible failures in computer hardware. This also eliminated the weak link of desktop computers.
The updated interfaces maintained the same look and feel to minimize personnel retraining needed to operate the system.
Upgrading all PLC processors strengthened system availability and avoided expensive parts replacements on equipment nearing or at end-of-life cycle from the manufacturer.
Also, the new system supports future expansions, upgrades and ease of hardware replacements while remaining online. Its plug and play capability allows swapping of hardware for quick replacements.
General Control Systems is a Recognized System Integrator in the Rockwell Automation Partner Network Program and a Certified Member of the Control System Integrators Association (CSIA). The company provides engineering and support services to the industrial and municipal marketplace. Based in Green Island, New York, the company designs and builds control panels consisting of PLCs, instrumentation and computers.