A New Beginning: Eric Sullivan
March 24, 2022 | Blog | 3 Minute Read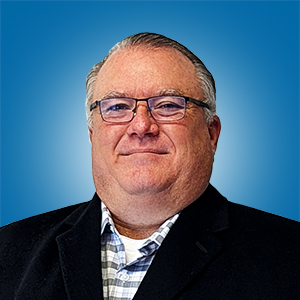 Meet Eric Sullivan, the face of General Control System's new Lakeland, FL branch. Since September 2021, Eric has been working diligently with his associate Milton Weaver and the GCS Albany team to recruit engineering talent and prepare the new office and panel shop. Though new to the company and new to his role of Business Development Manager, he's certainly no stranger to the controls world. With roughly 30 years of experience serving various industries, and holding positions allowing him to learn all aspects of the business, Eric is looking forward to the opportunity to extend GCS's reach to the Florida market.
For the past 26 years, Eric worked for Curry Controls Company in Lakeland, FL and was an integral part of their team as a Senior Project Manager. He began down this path when he set out to college to become an Electrical Engineer. This plan was disrupted when personal circumstances pressed him to get a job. He was approached with an opportunity to join the Electrical Apprenticeship, where he dove in headfirst and came out at the top of his class for all five years of the program. Through the apprenticeship, he gained a name and reputation in the industry which opened doors to grow into his position with Curry Controls. He became passionate about controls because he enjoys the troubleshooting and problem solving that comes along with it.
For years, Eric dreamed of starting a company that values its staff while maintaining high standards for technical excellence and customer service. When Eric was introduced to Randy Powell, the President of GCS, he immediately recognized these values within General Control Systems. GCS has offered him the perfect opportunity to start a business from the ground up while being supported by an integrator with existing experience and resources. Most importantly, he saw the opportunity to join a company with the "people first" mentality he had dreamed of.
Once the GCS Florida branch was finalized, the focus shifted to assembling an excellent team– individuals who are strong in character, value customer relationships, and have extraordinary technical talent. For Eric, the sales and marketing side of the business is new to him, but he's fit for the challenge as he's always had a natural interest in marketing. Throughout his career, he's recognized the value in maintaining customer relationships and believes that our work should always result in customer satisfaction.
Eric and the GCS Lakeland team are eager to establish their presence in the Florida market and serve clients across all industries. This Lakeland, FL branch location is complete with a full UL508A panel shop and office containing a full team of experienced engineers. To start a conversation with the GCS Lakeland team, call 863–250-8069.
Contact Eric at 863-250-8291
Find Eric at 3520 Airport Road, Lakeland, Florida 33811