The Ultimate Test: Christen Egan
August 19, 2022 | Blog | 2 Minute Read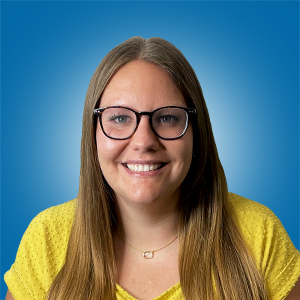 Meet General Control System's newest Professional Engineer (PE), Christen Egan. She earned her PE License in December 2021.  
Christen joined the GCS team in September 2014 after graduating from Rensselaer Polytechnic Institute with a bachelor's degree in both Electrical Engineering and Biomedical engineering. "GCS found me," she jokes. She began working in SCADA programming and quickly mastered the wide variety of software and hardware platforms that GCS uses before starting to manage projects. She explains that willingness to learn is crucial starting off in the industry straight out of college. She's driven to provide the greatest possible value to GCS customers. This motivates her when faced with challenges, such as tight timelines on projects or supply chain issues. She's able to overcome these challenges by being flexible and effectively prioritizing. Her favorite part of the job is watching a project "come to life" and operating correctly after dedicating months of hard work.
Christen always knew she wanted to continue professional development by earning either a PE or MBA. The opportunity presented itself after she gained the experience required as part of the PE application by working under Rich Wargo, P.E. (Control Systems Engineer). Despite her experience, the application was complex. Christen spent several months studying for the exam, while simultaneously managing the implementation of Wolfspeed's new Mohawk Valley Fab's Toxic Gas Monitoring System. GCS supported her by supplying reference materials, allowing her the flexibility to join live sessions of her 12-week prep course, and acting as a support system throughout the process. Now that she is licensed, she is excited to start the design of the next phase of Wolfspeed's Mohawk Valley Fab, where she'll be able to prepare, sign and seal engineering plans and drawings.
Ask anyone at GCS and they will tell you how much Christen adds to the culture of the company. She takes an active role in planning companywide "fun events" that allow for team building outside of the office and enhance morale. She'll be the first to volunteer to design a T-shirt for company events. In her spare time, you can find her traveling – either exploring a new city with friends or visiting an old favorite, Disney World.
Find Christen at 17 Corporate Circle, Albany, New York 12203