Catharine Valley Water Reclamation Facility
May 2, 2022 | Case Studies | 3 Minute Read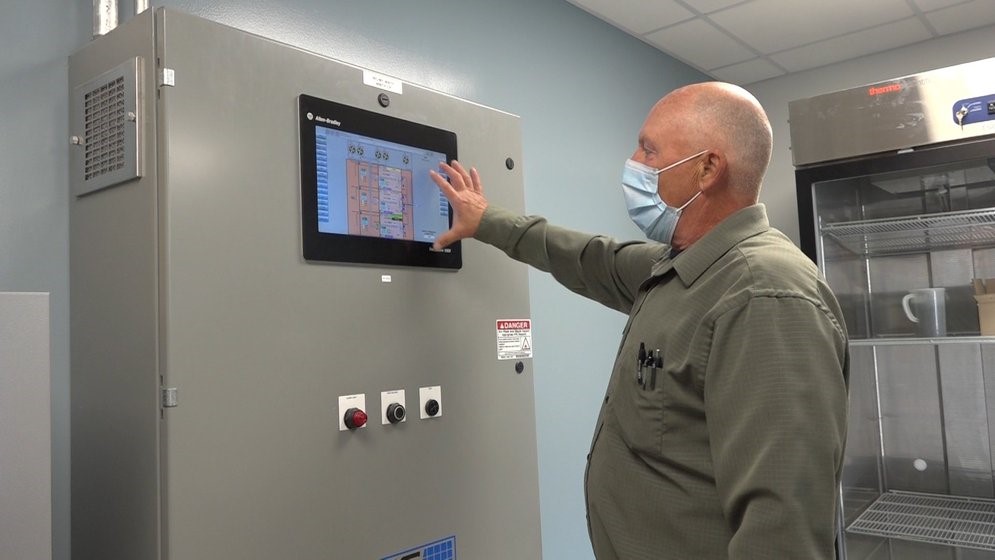 The new Catharine Valley Water Reclamation Facility in Schuyler County, New York opened in Fall 2020. This state-of-the-art facility replaced the antiquated wastewater treatment facilities in the villages of Watkins Glen and Montour Falls. The two neighboring villages were quickly outgrowing their capacity limitations and were struggling to comply with discharge requirements. The solution was to combine resources to create the Watkins-Montour Regional Wastewater System, which uses automation control at its main treatment facility and two pump stations to effectively treat wastewater.
General Control Systems, Inc served as the primary systems integrator for the project and provided a complete control system solution consisting of:
Rockwell FactoryTalk View SCADA system with six clients and WIN-911 alarm notification.
Custom control panels.
Instrumentation including flow, pressure, level, and gas detecting measurement and analytical devices.
Rockwell variable frequency drives.
System programming, configuration, and integration.
GCS collaborated with the end user, project consulting engineers, and several equipment vendors for integration of the brand-new system, which increased capacity to a flow rate of 1.2 million gallons per day. The control system consists of several custom-designed control panels utilizing Allen Bradley CompactLogix PLCs at the new regional treatment facility and pump stations. Control panels include PanelView Plus human machine interfaces (HMI). The pump stations were networked using coaxial cable in order to communicate information to the main plant. This allowed for the plant-wide Rockwell FactoryTalk View SCADA system to provide visibility that operators use to optimize operation, increase productivity, and identify and quickly remedy potential issues.
This project resulted in the complete replacement of 60-year-old infrastructure that is now able to efficiently support the growing municipalities and protect surrounding wildlife, including neighboring Seneca Lake, while opening waterfront land where the former Watkins Glen Wastewater Treatment Plant was located.
General Control Systems, Inc has provided engineering and support services in the water and wastewater industries for over 25 years and is a Rockwell Recognized Systems Integrator. With offices in Albany, Orlando, Arlington, and Dallas, they hold an ISO-9001:2015 certified quality management system and are a Certified Member of the Control System Integrators Association (CSIA).